ALL MEETINGS ARE HELD ON THE SECOND WEDNESDAY OF EACH MONTH AT THE ATHENS COUNTY LIBRARY BRANCH AT 30 HOME ST. IN THE CITY OF ATHENS. MEETINGS START AT 7:00 P.M. AND RUN FOR AN HOUR AND HALF.
Sept. 14, 2016 (Wednesday) –Two Commanders-in-Chief: Lincoln vs. Davis
Some have said it's "apples and oranges" to try to make comparisons between Lincoln and Davis as commanders-in-chief, but nevertheless David Frey intends to forge ahead for September's kickoff program. David will discuss each of these presidents' backgrounds and credentials before becoming commanders-in-chief, their respective advantages and challenges as the war unfolded, how each managed the political forces engulfing their administrations, and most importantly from David's standpoint, how each was involved in military matters, including such diverse areas as appointments and discharges of commanding generals, setting overall policies, strategies, and even tactics. Stay alert during David's discussion because he is likely to ask questions, even opinions, of the roundtable members. For some background you might want to check David's website Civil War Rumblings, where he has posted a 17 page article about this topic. David, thankfully, promises not to simply read from his article.
Oct. 12, 2016 (Wednesday) — The Devil's To Pay or What A Spectacular View From The Lutheran Seminary Cupola.
In this presentation Bill Walker will discuss General John Buford at Gettysburg.
Many students of the Civil War know of the exploits of Joshua Chamberlain, Patrick ("Paddy") O'Rorke, Strong Vincent, Stephen Weed and Charles Hazlett on and around Sugar Loaf Mountain (only later known as Little Round Top). Most Licensed Battlefield Guides, if you ask, and they are being honest in their response, will tell you Chamberlain and Little Round Top distort, dominate and overshadow many other important events and figures that had significant impacts on the Gettysburg military engagement. These other events and figures had a substantive yet unrecognized contribution to the battle and are today generally unknown or unacknowledged. One such event occurred over the period of June 30 through July 1, 1863, on the northern part of the battlefield; General John Buford seized an opportunity that permitted the Army of the Potomac to arrive at, and eventually secure possession of, Cemetery Ridge. "The Devil's To Pay, or What A Spectacular View From The Lutheran Seminary Cupola" will examine the role of General Buford and the 1st Cavalry Division's decisive actions prior to the Battle of Gettysburg that set in motion a series of circumstances that led to the Army of the Potomac engaging Lee's Army of Northern Virginia on these grounds. The decision to confront the enemy at Gettysburg led to a crushing defeat of Lee's army that many historians view as the point of no return for the Confederacy.
Nov. 9, 2016 (Wednesday) – Banking Towards Victory: Finance in the Civil War North. Nick Osborne, a lecturer in the prestigious Ohio University Honors Tutorial College, will make this presentation on financing the Union cause in the Civil War. Osborne, is a scholar of the war, and has worked with renowned Civil War historian Eric Foner.
This talk will provide an overview of the role that finance played in shaping the Union war effort as well as the way the conflict changed the American economy for years to come. Prosecuting the war was immensely expensive — the US federal government's budget increased by more than 1600% from 1861 to 1865. This led to a flurry of funding measures, including: new taxes (such as the first income tax in American history), bond sales (orchestrated by the notorious financier Jay Cooke), and the issuance of paper money (the famed "greenback"). At the same time, the war provided the exigent circumstances that allowed banking reformers to justify as war measures changes that they had long wanted to enact in peacetime, such as the creation of federally-chartered banks and a national currency. "Banking Towards Victory" will survey these and other economic developments that were both vital to the war's outcome and, in many cases, to creating a financial legacy that we still live with today.
Jan. 11, 2017 (Wednesday) – Lee: A Modern General?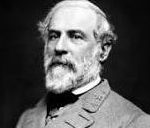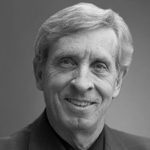 Gary W. Gallagher, of the University of Virginia, is a most noteworthy Civil War scholar, having written or edited numerous books and articles on various aspects of the conflict. He is on the short list of Civil War experts whom we would like to bring to Athens, but since our budget is too lean to afford to do so, we will instead present Professor Gallagher via a 30 minute DVD lecture addressing the controversial subject of whether or not Robert E. Lee was an old-fashioned general. Our own Brian Schoen, Gallagher's former associate, will introduce Gallagher, while David Frey will argue in dissent about Lee's stature before we turn to the round table to hear the members' views pro and con about Lee or for that matter about Gallagher. Brian will moderate to assure our discussion does not stray too far afield.
Brush up on whatever you think you know about the Confederate's most famous commander and the rest of his high command. It will be a great, exciting way to kick off our 2017 programs
Feb. 8, 2017 (Wednesday) – Unionists in the Attic.
A look at unionist activity in the southern states during and immediately after the war will be presented by Carl J. Denbow. This discussion will focus on unionism in two vastly different areas. First, northern Alabama, where modern day descendants have, somewhat surprisingly, at least to this northerner, not relegated their Union ancestors to the attic. Second, the border state of Kentucky, where they started putting their Union ancestors in the closet, if not the attic, almost immediately upon the war's conclusion. As one historian has put it, Kentucky didn't secede until after the war was over.
After the initial presentation, Brian Schoen has agreed to lead a Q&A session, much like he did at the last meeting. This proved highly successful and made for real "round table" environment with lots of give and take from the members attending.
Material for this presentation comes from a number of excellent sources. The ones that will be featured most in this presentation are: Loyalty and Loss: Alabama's Unionists in the Civil War and Reconstruction, by Margaret Story; Unconditional Unionist: The Hazardous Life of Lucian Anderson, Kentucky Congressman, by Berry Craig and Dieter C. Ullrich; and War within a War: The Confederacy Against Itself, by Carleton Beals. Also consulted but not a major part of the presentation are: The State of Jones: The Small County that Seceded from the Confederacy, by Sally Jenkins and John Stauffer; and Southerners in Blue: They Defied the Confederacy, by Don Umphrey.
March 8, 2017 (Wednesday) – Book Review Session. A panel of interested members will each briefly present a review of a book that they have read. This may either be a book they read recently or an old favorite. Questions from the audience will be greatly encouraged, to make this more of a true round table discussion rather than a didactic presentation.
April 12, 2017 (Wednesday) – Francis and Arabella; John and Fanny: Love and War. Th
is presentation, by returning guest John Fazio, tells the story of Union General Francis C. Barlow and his wife, Arabella, and Confederate General John B. Gordon and his wife, Fanny. Both wives followed their husbands from battlefield to battlefield
and each nursed her spouse back to good health after life-threatening wounds. At Gettysburg, Gordon saved Barlow's life by ministering to him on the battlefield and by arranging for Arabella to come through his lines to be with her husband, only to face him in head-to-head combat ten months later at Spotsylvania. After the war, the two warriors — each thinking the other dead — met at a dinner party and were "resurrected" to each other, becoming fast friends for the rest of their lives. So ironic are the encounters that one would think the story was scripted in Hollywood.
May 10, 2017 (Wednesday) – Big Deal, Little Deal, No Deal
David Frey will lead a discussion on various events during the Civil War and explore whether they have been over hyped, under hyped, or regrettably or mercifully forgotten. The idea will be to have a lively conversation about whether or not in terms of the overall impact on the course of the war these events were really a "big deal," a "little deal," or "no deal" at all.
Some possible items for this discussion include: Trans-Mississippi Campaign post Vicksburg, Halleck replacing McClellan as general-in-chief, Sickles salient at Gettysburg, implementation of the Anaconda Plan, Morgan's Raid, Sherman's "mental breakdown," Buell's insubordination, Vallandigham's campaign for Ohio governor, western Virginia becoming a separate state, introduction of greenbacks, Stonewall's lethargy during Seven Days, rifled weapons, Lee's health, European actions, Sherman's March to the Sea, attacks upon Ft. Fisher, creation of United States Color Troop regiments, and the battle of the Monitor and Merrimack.
The above are just suggestions. The hope is to have lots of audience suggestions and participation. This is not be a debate with "winners and losers" but just an open and free-wheeling discussion.